8 Beach Crafts for Kids
Studying about the Oceans? Here are some beach crafts for kids that will make your learning fun. Make creatures that live on the shore and in the sea. Or make a sandcastle out of recycled containers. So let's find some inexpensive supplies and start crafting.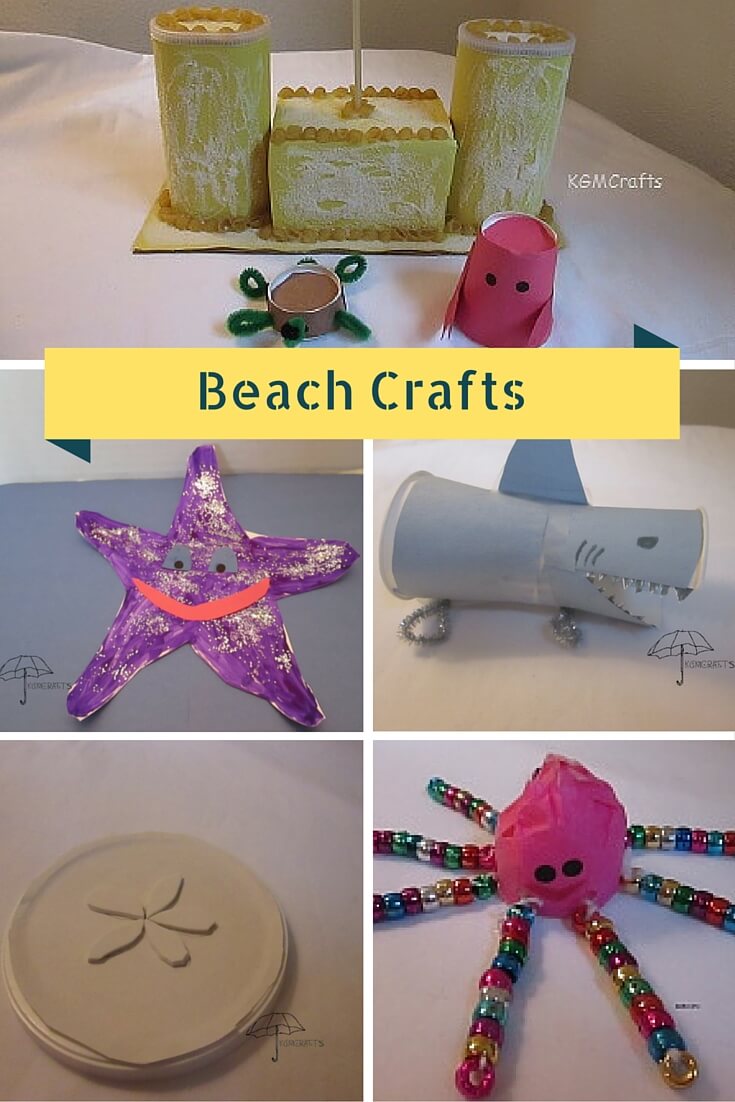 Some of these creatures live in the deep, deep sea. Others you will find near the shore. The pictures below will take you to different beach crafts you can make using a paper cup.

The pictures will take you to each craft's directions

Crabs live in the ocean, in fresh water, and on the shore. This craft is made with a small paper cup. You could even use it as a finger puppet.

Your kids can have fun stringing beads for the eight arms of the octopus.

Look at all the teeth! The shark can either sit on a desk or be used as a finger puppet.

More Beach Crafts for Kids


Several of the projects below use recycled materials. Remind your kids to reduce, reuse, and recycle their trash. This can help keep our beaches clean.

Interesting Facts about Beaches

There are several types of beaches that you can visit. Some are rocky and have tidal pools where you can see live sea creatures. Others are sandy where you can find interesting shells. Some oceans are tropic and others are in temperate zones.

 Do you know that one of the largest beaches is Praia do Cassino in Brazil? It is a sandy beach that is about 158 miles long. There are also other very long beaches. Such as Ninety Mile Beach in Victoria, Australia which is about 94 miles and Cox's Bazar in Bangladesh.

Have fun making beach crafts for kids. We hope that you also learned some amazing facts about ocean life.

For more great crafts sign up for our newsletter.
Share