Kids Crafts Club Newsletter December 2016

Merry Christmas!
Have you ever felt like Christmas is too much? In the month of December we cram visiting, plays and programs, gift shopping, decorating, crafting, and planning a feast.

Then to top it all off we have excited children who are involved in parties, plays, and having Christmas vacation.

There is also too many good things to eat like yummy homemade fudge, candies, and cookies.
So this month I thought that I would not add to your busyness with another craft project. You only need so many cute decorations for the tree and house.

Melting Snowman Snack
Here is a cute snack that your kids can help you make. It is sugar-free. Most of the supplies you should already have in your pantry, so no extra trips to the store.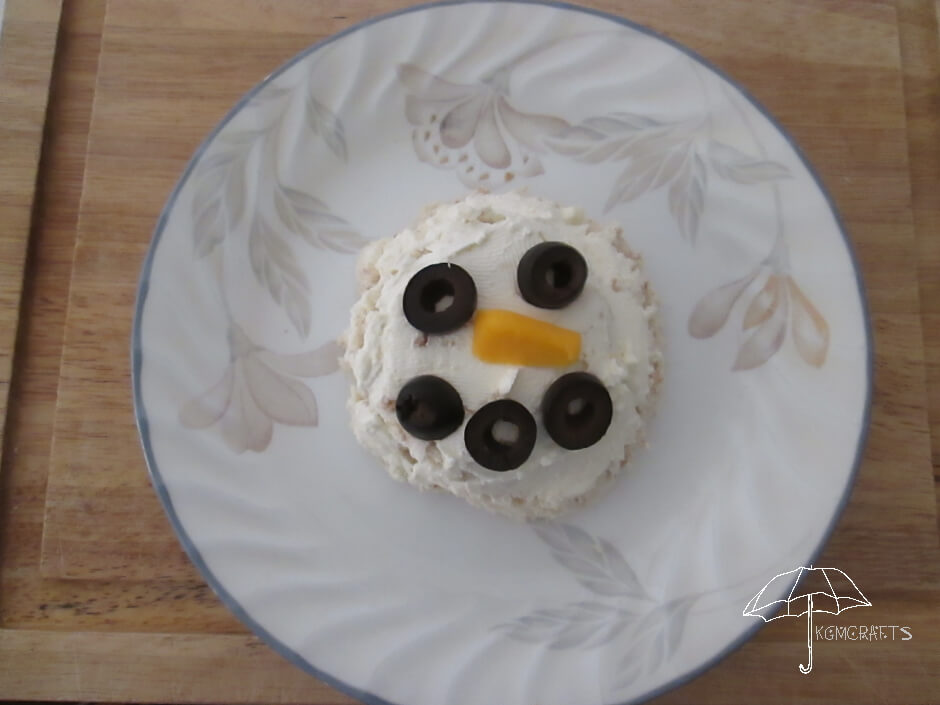 You will need;

2 slices of bread
Cream cheese
Black olive slices or raisins
Cheddar cheese
A glass 3 1/2 inches or round container that  will use most of the bread
A smaller round shape 2 3/4 inches
If you cream cheese is in a block leave it out of the refrigerator so that it will soften some. Or you could use the whipped cream cheese that comes in a tub.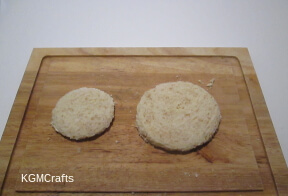 Press the top of large glass in the bread to cut a circle in one of the slices of bread. With the smaller glass cut a circle from the other slice of bread.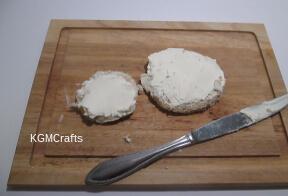 Spread some cream cheese on both of the circles. Place the small circle on the center of the larger one.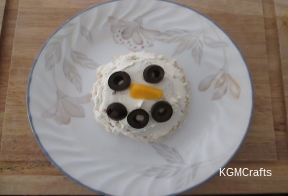 Make eyes and a mouth with the olives or raisins. Cut a triangle from the cheddar cheese for the snowman's nose.

Enjoy your melting snowman snack with your child. You could also have carrots and a hot drink such as hot chocolate, cider, or tea.

Take time this month to enjoy your family and the Christmas holiday.

If you are looking for something crafty to do this month we have several pages that might interest you;

Your preschoolers can make a melting snowman out of a paper plate.

Want a winter wonderland but the weather is not cooperating?  Make your own snowflakes. Here are 8 different ways.

Here are some winter crafts that are easy enough for preschoolers. There are winter hats, a polar bear, snow picture, and other fun crafts.
Hope you have a great December!

If you like the Kids Crafts Club Newsletter,
Maybe your friends will too so,
Be sure to tell your friends about us.

Share