Kids Crafts Club Newsletter November 2016 Issue
Getting Kids Ready for Christmas
Well, it is almost time to start decorating for Christmas. Some people start the last weekend in November. Others wait until the first of December. For children it is hard waiting until it is time to unwrap all of the presents. They will repeatedly ask if it is Christmas yet. Having a daily activity or countdown calendar can help them understand that the day will come but it takes time - - almost a month.

A lot of the countdown calendars involve candy. Here is a simple wreath that has twenty-four activities. A lot of the activities involve doing something nice for someone else. Other projects are meant to do as a family. Download and print the PDF here.  (the page will open in a separate window.)

Below are the 24 activities that are in the PDF.

Set the table
Draw a picture for your mom
Be kind to your sister or brother
Bake Christmas cookies
Make a card
Put your toys away without being asked
Look at Christmas lights
Wash the dishes without being asked
Visit someone
Watch a Christmas video
Listen to Christmas music
Tell someone you love them
Sweep the kitchen floor
Ask if you can help decorate the tree
Make a Christmas ornament
Ask if you can give some homemade cookies to your neighbor
Sing a Christmas carol
Give a toy away to charity
Feed the dog or cat
Make a bookmark for someone
Read a Christmas story
Eat a Christmas cookie
Go to bed early
Hang up your Christmas stocking
Each family is a little different. You can write your own twenty-four ideas if you want.

Here is the simple advent wreath that your kids can make

You will need;
Paper plate
Hole punch
Scissors
Yarn
Paint (optional)
Directions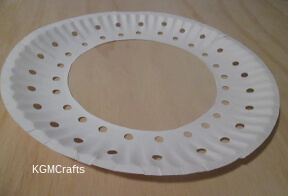 First cut the center out of the paper plate.

Punch twenty-four holes around the outside of the plate 1/2 inches from the rim.

From the center punch holes that line up with the first holes. The holes are 1 inch for the center there will be 1/2 inch between the holes. You not want the holes too close to the edges or each other.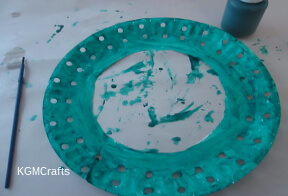 Paint the plate if you want.

Cut twenty-four pieces of yarn 12 inches long.

Print out the 24 Christmas Activity page. (the page will open in a separate window) Cut out each of the sentence. Make a hole. Fold the strips of paper in half.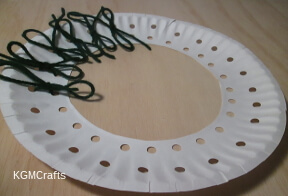 Thread the yarn through one of the activities and two of the holes on the plate. Tie in a bow. Continue until you have twenty-four bows.
For each day in December have your child untie a bow and do the activity.

Christmas is a fun time to do crafting. You can find more ideas to make here. Your kids can make nativity sets, Santa, reindeer, Christmas trees, and angels.

Hope your family has a great Christmas.

Like this Newsletter?
Maybe your friends will too so,

Forward the email to your friends!

We are also social find us on;
Share