Mouse Valentine Crafts for Kids
For this craft you will need;
Construction paper I used pink
Wiggly eyes
String
How to Make a Heart

If you don't know how to make a heart here are some simple directions. For the mouse's body fold a 4 1/4 inches by 3 1/2 inches rectangle in half.

Hold the paper so that the folded end is next to the hand that you use for writing. For most people this will be their right hand.
Next take a pencil and place a dot about one inch from the top of the paper next to the fold.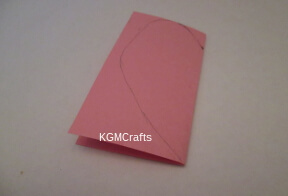 From your dot draw a curve up to the top. Now continue to draw a line on the open end of the paper. You will angle your line down to the bottom of the paper.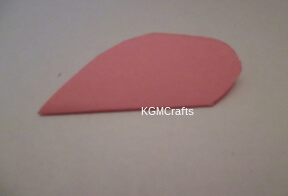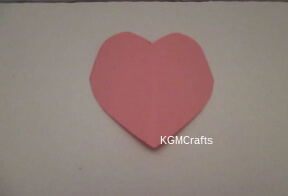 Unfold the paper and you should have a heart shape.

To make the mouse you will want to keep the heart folded. So fold it again.

Make two more heart shapes that are about one inch. These are the mouse's ears. When you make your mouse you will not unfold the hearts either.

Before you start gluing would be a good time to write a message on your mouse valentine.  You could write, "What the Cat said to the Mouse, 'I Think You are Purr-fect'".  Or you could write a more traditional saying such as "Happy Valentine's Day", or "Be Mine".


Making the Mouse Valentine Crafts for Kids

Fold the big heart in half. The point will be your mouse's nose.

Leave the ears folded. Glue one on the inside of the body at the top of the angle. This will be about two inches from the point. Do the same for the other side.

Glue the eyes on each side about 1 1/2 inches from the point.

Thread a needle with craft string. On the top of your heart near the fold make a stitch and tie. You will want the string to look like a tail. I taped the small end to the inside of the heart. You are done!

(Your mouse is all heart!)

Now show your love by making a mouse Valentines crafts for kids for each person on your list. I am sure that they will want one. (Hmmm, maybe your cat would like one too….)

Home
›
Holiday Crafts
›
Valentine's Day
› Mouse Valentine