Easy Foam Flower Crafts for Kids
Foam flower crafts for kids are inexpensive and easy to do. You can make different flowers with this product. Craft foam comes in a variety of colors and can be cut with scissors. There are even precut shapes that you can buy. Some of the shapes and sheets have a sticky backing. For this craft you will want sheets without the sticky backing.

Your kids will want to make lots of different flowers. It takes only a small amount of foam.

Red Tulip


My daughter called it a rose (a rose reminds us of love, so this could be a great gift for Valentine's Day). See what flower you think this represents. Tulips come in a variety of colors even black. I think that the only color they do not come in is a pure blue. You could make a blue tulip with your craft foam if you wanted too.

Just like roses the colors of tulips have meaning.

Supplies;
Paper heart shape
A small piece of red foam
Green pipe cleaner
Stapler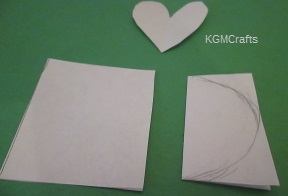 I like to make a heart shape out of paper before I cut my foam. I used a 2 1/2 by 2 1/2 inches piece of paper to make a heart. Fold the paper in half and draw a "D" shape on the opened side (the fold is the straight side of the "D"). Cut on the line. Unfold the paper and you should see a heart. (This is good to know when you want to impress your Valentine).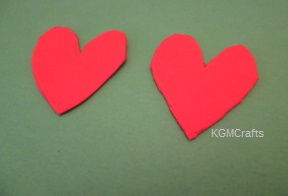 Place the heart on your craft foam. Using a pencil draw around the heart then cut out. Make two foam hearts.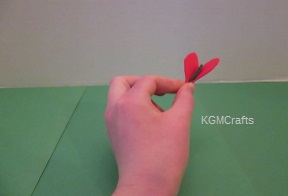 Pinch the bottom of the foam heart around the pipe cleaner. Do the same with the other piece of foam. The two foam hearts should overlap some. Staple the hearts to the pipe cleaner.

We liked seeing the first tulip come up. It reminds us of the coming of spring.

Here is an easy project for a preschooler;
Buy flower foam shapes with the sticky backing. Have your child peel the paper backing off the shape. Then stick the shape on a Popsicle stick. Turn it over and stick another flower on the back. Or the preschooler could just stick the shapes on a piece of paper to make a picture.
Blue Foam Flower Crafts for Kids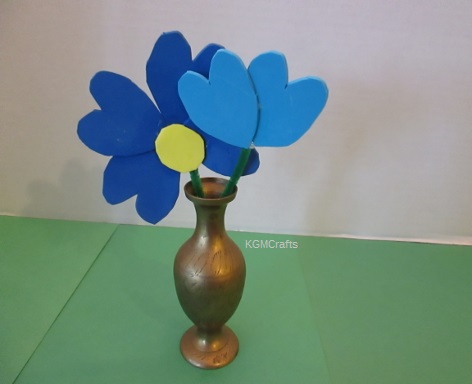 This is a pretend flower. Although there are several blue flowers that this could be such as a Perennial Geranium, a Clematis, or a Lead plant.  If you don't like blue, you could use the same technique to make flowers in different color.

You will need
 4 foam heart shapes
A yellow foam circle
Tacky glue
Pipe cleaner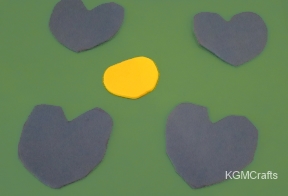 Make a paper heart. Cut out four hearts from foam. Cut out a yellow circle 1 1/4 inches.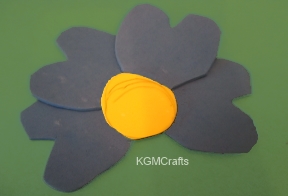 Glue the four hearts together, so the points are touching in a circular formation. Glue a pipe cleaner to the back.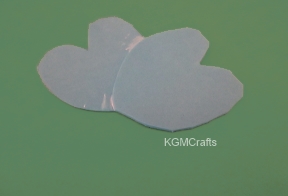 You could also make a flower using only two hearts. Overlap the points of the heart and glue to make your petals. Glue on a pipe cleaner.

Start celebrating spring by doing some foam flower crafts for kids today.

Sign up for our newsletter for more crafts.
More Spring Crafts
Share