K.G.M. Crafts for Kids

K. G. M. Crafts for kids offers easy, and enjoyable projects. No matter your child's age there is something they can do.
There are simple cut and paste activities and more advanced projects for school aged children.

Inspiring the Love of Learning through Crafting
The best part is that some of the crafts can be used to teach a concept.
Crafts are good for teaching about shapes and measurement.
Or you could use them to reinforce your lesson. 
Some of the crafts can be used in your child's imaginary play.
More good news, you don't have to be a billionaire to do crafts for kids. Most of the supplies are affordable.
Some projects even use recycle materials. But...
before your start the scavenger hunt...

Read the supply list that comes with each craft. It is a lot easier and cheaper too.
Do something creative every day!
So gather the kids and let's make some picture perfect memories. Well... Some of them might be filled with a little more glue then necessary. But each memory is  filled to the brim with laughter from having a good time. Just follow the step-by-step directions that is provided with each craft. And join in the fun, your kids will have a blast.

Young Kids Love to Make Things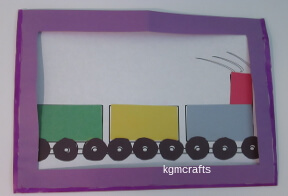 Go to Preschool Crafts
This is the place for the youngest member of the family. Well, not the youngest but those around four or maybe five. (Psst! Age doesn't matter. Just get in there and have some fun!) Give them some paper, glue and a paper plate or two and something cute will come out. Well, you might want to give them some direction. Then it won't turn into some kind of mess. This is also the place to go if you want to know about how crafting can help learning.

Holidays and Crafting Go Together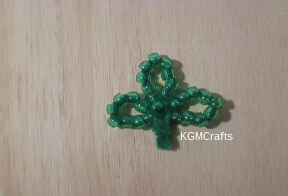 Go to Holiday Crafts
There are 365 days in a year (unless of course you live on a different planet like Mars). About once or even twice a mouth there is something to celebrate. Like Valentine's Day, Easter, Halloween, or Thanksgiving. This is a good excuse for your kids to help you decorate the house with crafts or make gifts. So, Let's celebrate.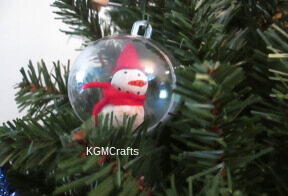 Make Christmas Kids Crafts
Christmas is a child's favorite time of the year! Find lots of red and green items here. Make Santa, reindeer, angels and other cute things, Come one, come all, decorate the tree and the hall.

Sunday School Crafts for Kids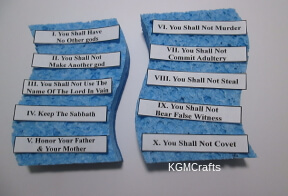 Make Bible Crafts
Your kids can learn Bible stories by doing crafts. Learn about the Twelve Spies, Sampson, or Moses. The projects are good for Sunday school, VBS, or teaching your own children at home.

Seasonal Crafts for Kids

What do you do when the holidays are over? Well you could hibernate! But the kids won't want to sleep. So here are some seasonal crafts to keep them entertained.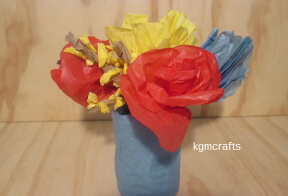 Go to Spring Crafts
April showers bring May flowers. There are rainbows too. Don't forget cute little bugs. The crafts will brighten your day, even if it is dark and gray.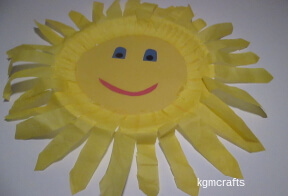 Go to Summer Crafts
We made it, sunshine; we made it through the school year! Oh! You're not the only one in a heat wave. These crafts are hot too. Think more sun, and sun catchers and little boats for everyone.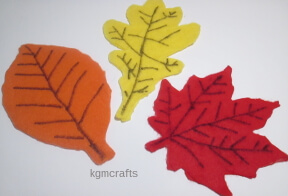 Go to Fall Crafts
Vacations are over, back to school, and back to work. This weekend we will make something orange, red, and gold. Think pumpkins, apples, leaves, corn and more.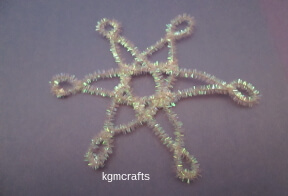 Make Winter Crafts
Burr! Is it getting cold out already? Well even if you live in the desert you can pretend that it is cold. So think snowflakes, snowmen, and other cool creatures to warm you up. Or cool you down depending where in the world you are.

More Crafts for Kids
Yes, there are more projects to do! Remember it is fun to create morning, noon, and night.

What to Do With a Ball of Yarn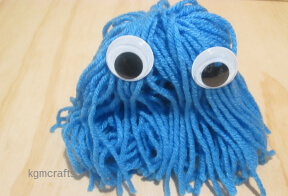 Go to Yarn Crafts
It is kind of scary what you can make with a ball of yarn. Find yarn monsters or dust bunnies. There are some not so scary crafts too, like a woven baby blanket.

Animals Are Fun to Make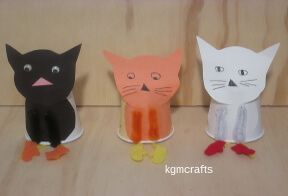 Go to Animal Crafts
Lions, tigers, and bears, oh my. You will find lots of critters here. Don't worry none bite. At least I don't think they will. So if your kids like animals, this is the place to go. There has even been a sighting of dinosaurs here.

So let's pick out a craft for kids to do, grab your child, grab the supplies, and create something fun! Check out the craft supply list so that you will know what basic (and not so basic) craft to pick up at the store.

Oh, and one more thing, we like to create. So you should always find something fun and creative to do at K.G.M. Crafts for kids.
Jan 13, 21 01:30 PM

Celebrate the season with children's church crafts for spring. Learn Bible truths with flowers, butterflies, and other projects.

Dec 29, 20 03:10 PM

Use this make time for Jesus craft in your Sunday school when you are teaching about the importance of reading the Bible and praying.

Dec 28, 20 03:30 PM

Find an empty water bottle or paper towel roll, paper and glue. Then have fun making these dog crafts for kids.
 And if you liked it and your children had tons of fun, share the site with your friends on social media (or anywhere).