Easter Cross Crafts that Kids Can Make

Here is an Easter cross crafts for kids' uses and egg carton. It will make a great decoration for this spring holiday. You could also use the crafts for a Sunday school activity.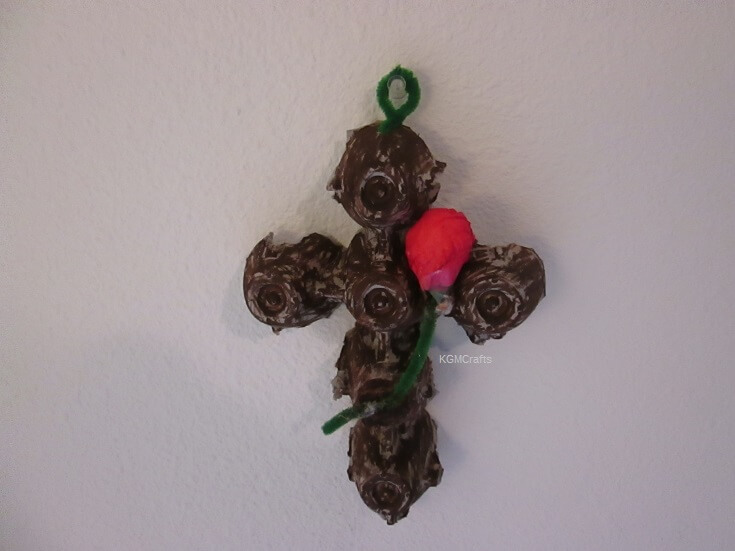 Everyone likes to look for eggs, eat candy, and have a special holiday meal. But Easter is more than bunnies, chickens, and having fun.
Christians celebrate the death and resurrection of Jesus Christ in the spring. It is the most important Christian holiday.

Many Christians celebrate Lent. Lent starts on Ash Wednesday which is about forty days before Easter Sunday and is a time for reflection.
An important day during this time is Palm Sunday. It was when Jesus came to Jerusalem for the Passover. The Friday before Easter is the day that Jesus was crucified. It is called Good Friday.

How to Make Easter Cross Crafts Using an Egg Carton
For this project you will need;
1 eighteen count egg carton
Tape
Green pipe cleaner
A small piece of red tissue paper
Glue
Scissors
Hole punch
Two cotton balls
Brown marker or paint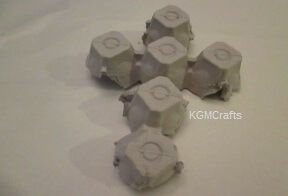 Cut your egg carton so that you have three cells across for the arm and four cells down. It should look like a cross.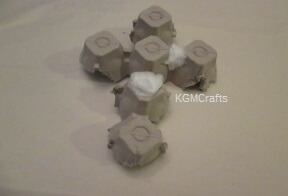 Cut a cotton ball in half. Glue one piece on the bottom of the third egg cell. The other piece goes between the second and third cell.

Color or paint your cross brown along with the cotton balls. If you wanted your cross a different color you could choose your favorite. It doesn't need to be brown. We used brown to represent wood.
Punch a hole in the top with a hole punch. Cut a small piece of pipe cleaner. Attach it to the hole to make a hanger.
(A man named Simon of Cyrene was seized and forced to carry the cross for Jesus. Read Luke 23:26).

Take one of the cotton balls and wrap the red tissue paper around it in the shape of a rose bud. Glue the paper to the ball. With the leftover pipe cleaner tape the end to the rose for the stem.

A flower on the cross looks pretty. It also reminds us that Jesus rose again.
With tacky glue, glue the stem onto the cotton balls.
You can make this project easier. Leave the rose off or use an artificial flower from the store. You can find inexpensive plastic flowers at your local dollar store.
Decorate your wall with this Easter project.
Easter cross crafts can remind us of the Christian significance of the holiday.

Sign up for our newsletter for more crafts.
More Easter Crafts
Share