Jacob's Ladder Bible Craft that Is Easy to Make
The Jacob's Ladder Bible craft has two parts. Your Sunday school class will make a ladder and angels. Before you start making the craft, make sure that the children know the meaning of ascending and descending. 
When Jacob was going to Padanaram he went to sleep and had a dream. In his dream, he saw a ladder that reached heaven. On the ladder, angels were going up and down.
You can read about Jacob's dream in Genesis 28:12. 

Want to make this craft another day? Pin it for later.
Jacob's Ladder Bible Craft
To make the ladder, you will need;
Drinking straws
Craft string
Scissors
Blue construction paper
White paper
Paper clips
To make two angels, you will need;
White tissue paper
12-inch gold pipe cleaner
Small spring clothespins
Glue stick
Don't be intimidated by the long list of supplies. Most can be found in your Sunday school supply cabinet or bought inexpensively.
To make the craft quickly, cut the straws and tissue to size.
To Make the Ladder
Cut the bendable part of the straw off and cut each straw in half. Make a slit 1/2 inch from each end of the straw pieces. Do not cut the end of the straw off.
Cut two pieces of craft string 24 inches long.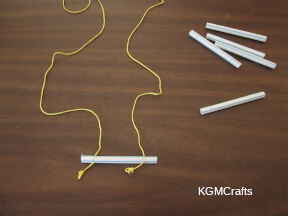 Knot one end of each string.
Using the slit in the straw, attach it to one of the strings.
Attach the other side to the other piece of string.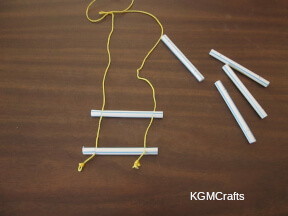 Measure approximately 1 inch from the straw and attach another straw to the string.
Continue until you have six pieces of straw on the string.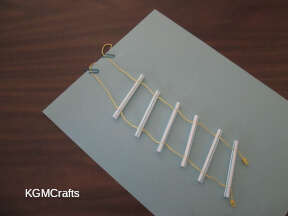 Use a paper clip to hold each string to the top of the background sheet.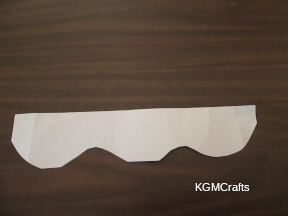 To make the clouds, cut a rectangle 11 by 2 1/2 inches from white paper. Cut a wavy line on one end.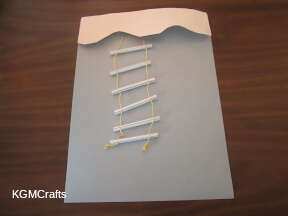 Fold 1 inch on each side of the white rectangle. Add some glue and glue to the top of the background sheet. 
To Make the Angels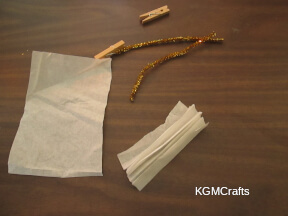 Cut the tissue paper in a rectangle 6 by 4 inches. Also, cut the pipe cleaner in half.
Fold the tissue back and forth like a fan.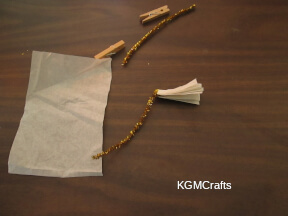 Twist one end of the pipe cleaner around the center.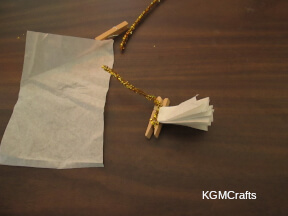 Hold the clothespin so the pointed ends are on the bottom. Then place the pipe cleaner through and behind the clothespin.
Open the pin, so the pipe cleaner is in front.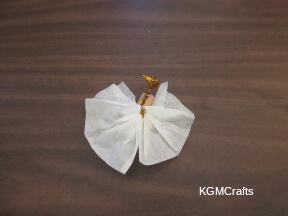 Wrap the end in a circle to represent the halo.
Unfold the tissue paper. Trim so that both sides are equal at the bottom.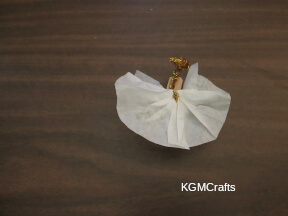 Glue the bottom ends together over the pointed ends of the clothespin. The tissue will look like wings.

Clip your angels to the ladder. 

You have finished your Jacob's ladder Bible craft.

More Bible Crafts
Share