The Happy Starfish Craft
Look at the smile! This starfish craft can make anyone happy.
They are also called Sea stars. No matter what you call them your child will have fun using paint and glitter.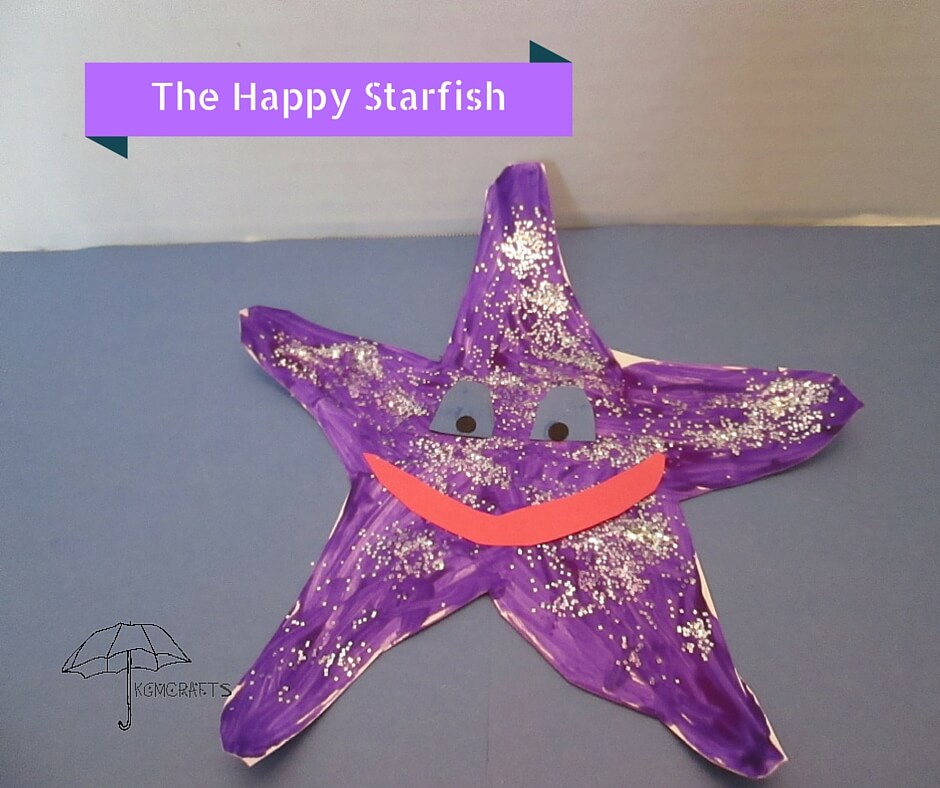 Materials that you will need;
 Paper plate
Kid's washable paint
Glitter
Scraps of colored paper for eyes and mouth
Large star cookie cutter – optional
Directions for the Starfish Craft

This craft is so easy your kids will want to make several.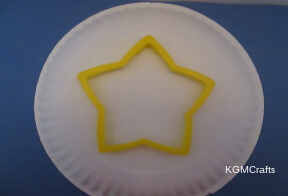 Draw a star shape on the back of a paper plate. I use a large cookie cutter as a guide.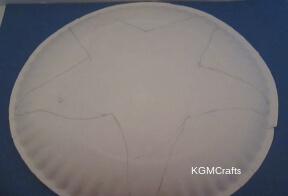 But make the arms longer and rounded instead of pointed. You need to use all the plate.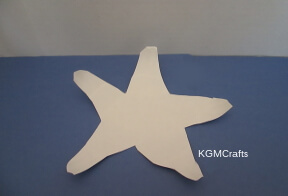 Cut the starfish out.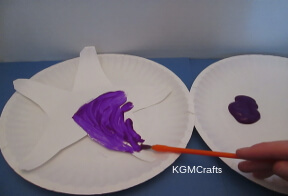 Next paint the starfish.
Starfish are many colors. You can find red, orange, blue, gray, brown, or even purple sea stars.  Let your kids imaginations soar!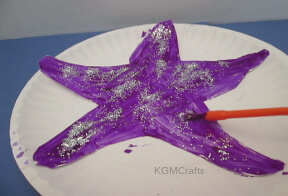 When the paint is still wet, sprinkle with glitter.
Use the wet paintbrush to brush the glitter into the paint. Let dry.
Like a diamond in the sky…. Oh, wait this one's in the ocean.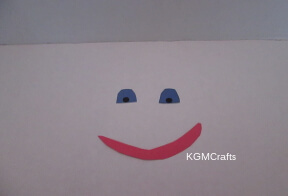 When the paint is dry make eyes and a mouth out of colored paper. Glue to the starfish.

Facts to Learn While You Are Making Your Starfish Craft
Starfish usually have five arms around a central disc. There are some species that have more arms they can have up to eleven. Starfish can also grow an arm back if they lose one.

Sea stars live in all the world's oceans, so you don't have to go far to find them. There are varieties that live in the tropics, temperate zones, and even in the arctic.

Some live in the deep, deep ocean; others live on the seashore. Look for them in the mud, on rocky shores, or in tidal pools. Starfish live in almost any sea environment. But you can't find them in a lake or river because they only live in salt water.

Did you know that in the movie Finding Nemo there was a pink starfish named Peach? She lived in a fish tank in a dentist office. She clings to the glass and tells the others about the new filter. The other fish had a hard time understanding her.

Now sing the song Twinkle, Twinkle, Little Star with me. Or do you know a song about a sea star?

Anyway your starfish craft will look cute sitting on a coffee table surrounded by seashells.

Sign up for our newsletter for more crafts.
More Beach Crafts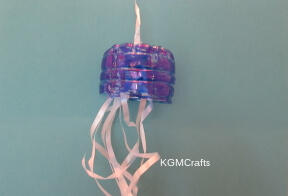 make a jellyfish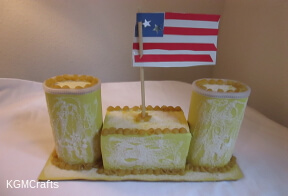 make a sandcastle
Share