Sun Catcher Cross for Easter
Your kids can make a sun catcher cross for Easter. It is fun and easy. You can use it to decorate your windows for this spring holiday.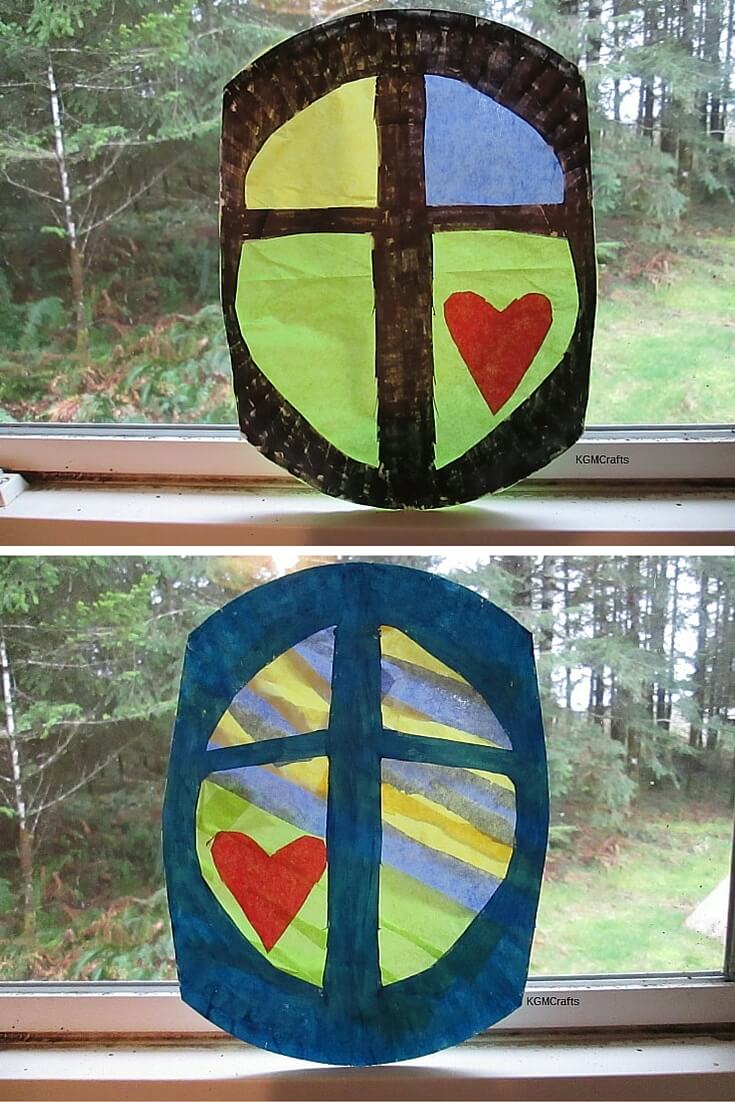 This would also is a great Sunday school activity that you could do anytime of the year.
When you use colored tissue paper the project looks like stained glass. Stained glass windows usually told a story. It was so that people who didn't read could understand the Bible.
For this project you will need;
A paper plate
Scissors
Paint or Markers
Scraps of colored tissue paper
How to Make a Sun Catcher Cross
Fold your paper plate in half. Start drawing a line one inch from the edge of the plate and half an inch from the fold. Draw the line two inches. Then draw another line 2 1/2 inches and 1/2 inch wide. This will be the arm of the cross.

From the bottom of the arm near the folded edge draw a line 4 1/2 inches long for the bottom of the cross. 

Cut along the line but do not cut all the way to the edges of the plate. I folded the plate some near the line so that I could make a slit. I then put the end of my scissors in the slit and cut along the line.

Now cut some of the side of the plate off. You don't want the plate to be too rounded. You want it to look like a church window. I measured about 2 1/4 from the top of the plate to the side. I then drew a line down to the bottom. I cut this excess off from the rim.
If you don't cut off the sides it will look like a peace sign.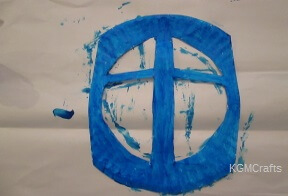 Unfold your plate and gently press out the creases with your hands.
Paint your cross and around the rim. I chose blue because I didn't have black paint. You could use any color that you want.

If you don't have paint you could use markers or crayons to color your plate. I made another one and used a black maker so that it would look like the solder on a stained glass window.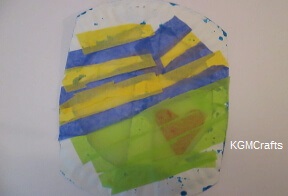 After the paint is dried place strips of tissue paper in the cut out places on the plate. Glue the tissue to the rim and cross.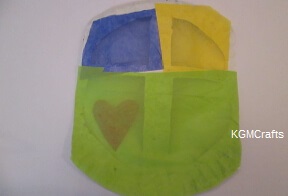 On the black window I cut pieces of tissue that would fit in the opened area. On both crafts I made a heart out of red tissue and placed it on the tissue.
Now hang your sun catcher cross in your window. The cross will remind you of the death and resurrection of Jesus.

Sign up for our newsletter for more crafts.
More Easter Crafts
Share