Bear Crafts for Kids from Easy to Find Materials
Do you want to go on a bear hunt?  Bear crafts for kids make interesting activities. The best thing is that your children can start today. The projects use materials that you probably have in your home.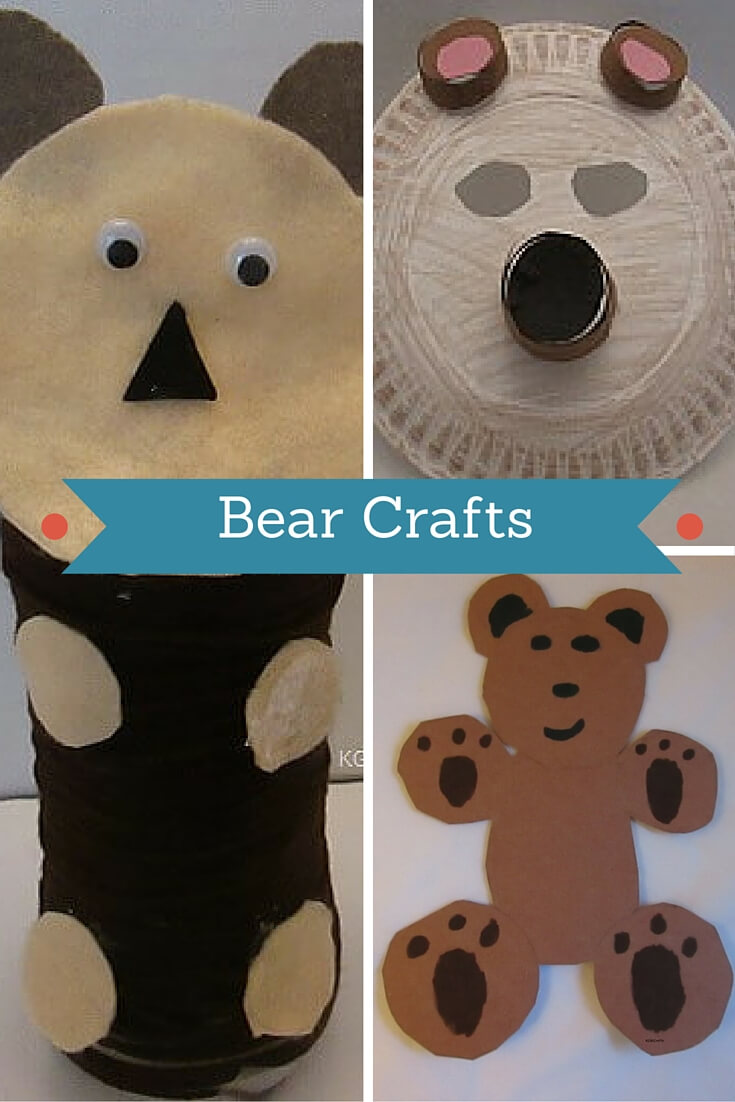 By using ready to find materials it will save you time and money. You will not have to go to a specially store to find expensive supplies. If you do not have the materials at home you can pick them up the next time you go grocery shopping.

Do you want to hibernate this winter?  Black bears begin to hibernate in October or November. They stay in their dens for three to eight mouths depending on the region where they live.

Bears are also popular in movies and literature. Favorite stories are "Winnie the Pooh", "The Berenstain Bears", and "Brother Bear." Before you do the bear crafts grab some fiction and / or nonfiction books and read to your child.

The Pictures Will Take You to the Pages with Bear Crafts for Kids

Do your kids like the story of The Three Bears? By adding different accessories to the mask you can create the different characters. This mask even has a large snout.

Who doesn't like to read? This brown bear would make a great bookmark for any book lover (like me!). Another idea is to make card. Theses bears would look great in the center on a forest or jungle themed card. This craft is simple. All it uses in brown paper, glue stick, markers, and a compass to make circles. This is a great way to teach your kids how to use a compass!

Use a water bottle, yarn and some felt to make a teddy bear! You might not want to put this one on your bed. But he will look cool on your desk (especially if you made him look like a polar bear).

Take a walk in the woods and think about the bears that inspired our bear crafts for kids. Though these creatures can sometimes be scary, they act loving to their own kind. Whenever you think about bears think about the mama bear and how she is always thinking about her clubs. Think also about teddy bears and how kids response to them. So let's grab our scissors and glue and start crafting.

Sign up for our newsletter for more crafts.
Share