Paper Cup Pteranodon Craft for Kids
This paper cup Pteranodon will not fly. But he is cute. When you are finished making him, he can sit somewhere in your room.
It is a flying creature with a bird like beak. It looks kind of like a large bat.
The Pteranodon was not a dinosaur by scientific classification. But it is included in most dinosaur books.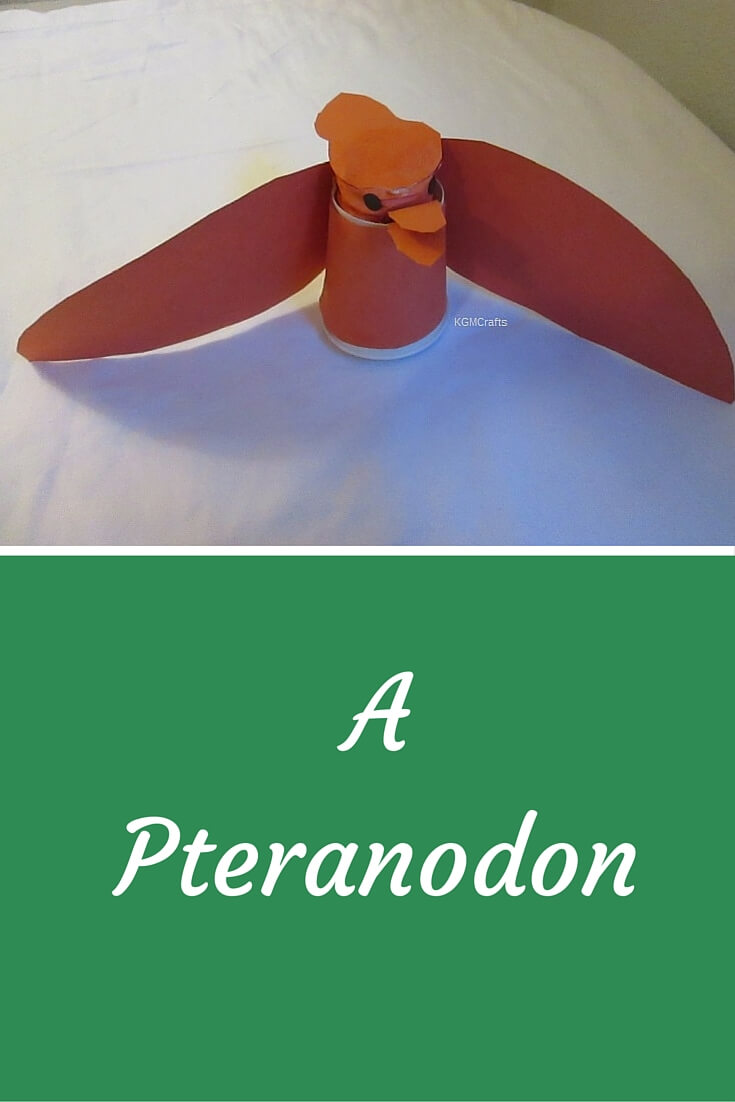 You will need'
3 oz. paper cup
Orange construction paper
Cotton balls
Glue
How to Make a Paper Cup Pteranodon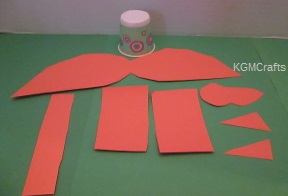 First cut out the construction paper pieces. For the body, cut two pieces of paper 2 by 3 1/2 inches each. The beak is two triangle pieces, each about 2 inches long.

(Scientists know that it ate fish. They have found fossilized fish in the stomach area and fish in the jaws of another Pteranodon.)
To make the face, cut a strip of paper 1 inch by 5 inches long. It will fit on the bottom of the cup. To make the crest on the back of the head, place the bottom of the cup on the paper. Then draw 3/4 of the circle and then finish by drawing a triangle, cut it out.

(A unique feature of this extinct creature was the crest on the head.)

The wings are about 2 1/2 by 11 1/2 inches. The wings look like two teardrops that are hooked together, or something like a mustache. Cut the shape out of orange paper.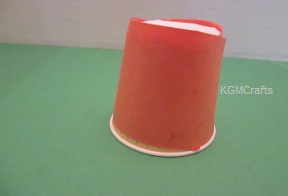 Next, you want to start gluing. Glue the body pieces (the two 2 by 3 1/2 inch pieces) to the sides of the cup.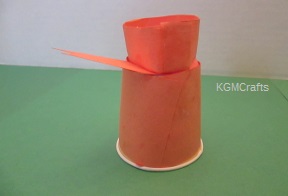 With the strip of paper, make a ring and glue together. Glue the two triangle pieces to the bottom of the cup so that they make a beak.

Place the ring on the bottom of the cup and glue. Fill with cotton. (I used two cotton balls.)
(Only cotton for a brain?)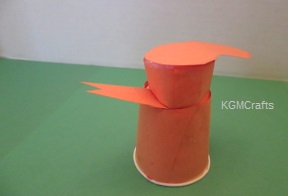 Put some glue on the top of the cotton balls. Glue the head piece to the cotton balls. Let dry.

Now glue the wings to the back.
(Hmm… I once saw an eagle go almost as fast as our car was going. We were going about fifty-miles-per-hour. So I wonder how fast this creature could fly with its big wings). 
Add eyes to your creature. I used a hole punch and black paper, but it would look cute with wiggly eyes.

(This paper cup Pteranodon reminds me of Petrie from the movie "The Land Before Time").

More Dinosaur Crafts
Share