Funny Paper Plate Penguin
The paper plate penguin is super simple. I bet your preschooler would like to make one.  He is sure to make you laugh!
I have always liked the cute birds that can swim in the water. When my daughter was little we went to the zoo. She loved seeing the penguins swim in the water and did not want to leave.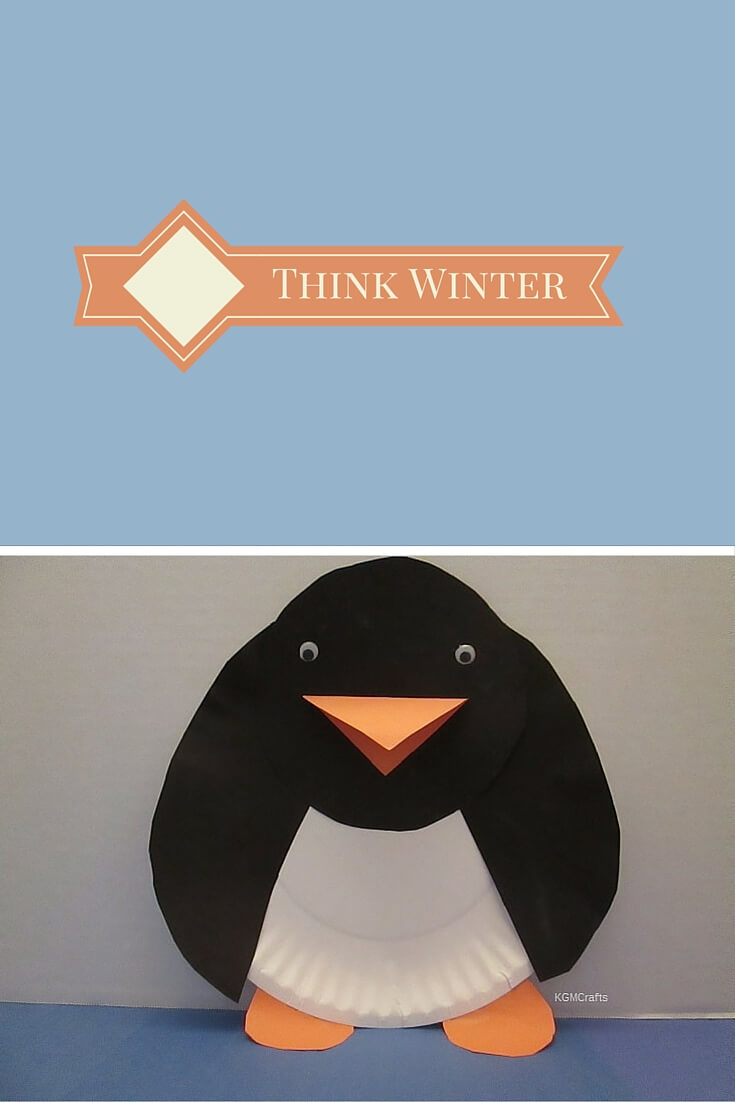 We have also enjoyed watching Surfs Up. Another popular movie was Happy Feet. I have also enjoyed watching documentaries about penguins.
We liked reading the book Three Cheers for Tacky by Helen Lester. Another popular book is Mr. Poppers Penguins by Richard and Florence Atwater.
Now to Make Your Paper Plate Penguin
All you will need is a paper plate and black and orange construction paper. I also used wiggly eyes.
If you cut carefully you will only need one sheet of black construction paper. From the black paper cut one 5 1/2 inch circle.
You should have a rectangle six by nine inches left from the black piece of paper. Fold the rectangle in half and round the corners. I cut on the folded end. The two pieces will be the wings.
(Penguins can't fly, but they are very good swimmers. I remember watching a documentary where the birds slid down a hill of ice into the sea.)
From orange paper cut a two-inch square. Fold on the diagonal so that it becomes a triangle. Also cut two two-inch circles from orange paper for feet.
(They live in the South Pole of course! So they can't help Santa Clause because he is from the North Pole!)
Glue both wings to the paper plate on the rim. On one end of the plate the points will overlap. To glue the paper to the plate I used a glue stick.
Glue the orange triangle on the black circle for the beak. Glue the eyes above the beak. I used a glue stick but had trouble with the eyes sticking to my fingers. White glue might have worked better but the eyes did stick on the paper.
Glue the black circle over the points of the wings that overlapped.
Glue the feet on the rim of the paper plate. I placed the feet on the back of the rim.

 Your paper plate penguin is done! You could even make him a black bow tie to wear. Doesn't it look like he is dressed up in a tuxedo? Just in time for a New Year Eve's Party.

Sign up for our newsletter for more crafts.
More Winter Crafts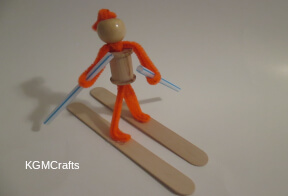 January themed crafts
Share