Easy to Make Soda Can Holder 
Make One for Your Next Picnic
You don't have to buy a soda can holder. You can make your own. The best part is you can decorate it anyway you want. Here are two different crafts. One uses craft foam and the other one uses felt.
Here is one you can make for Independence Day. It uses craft foam.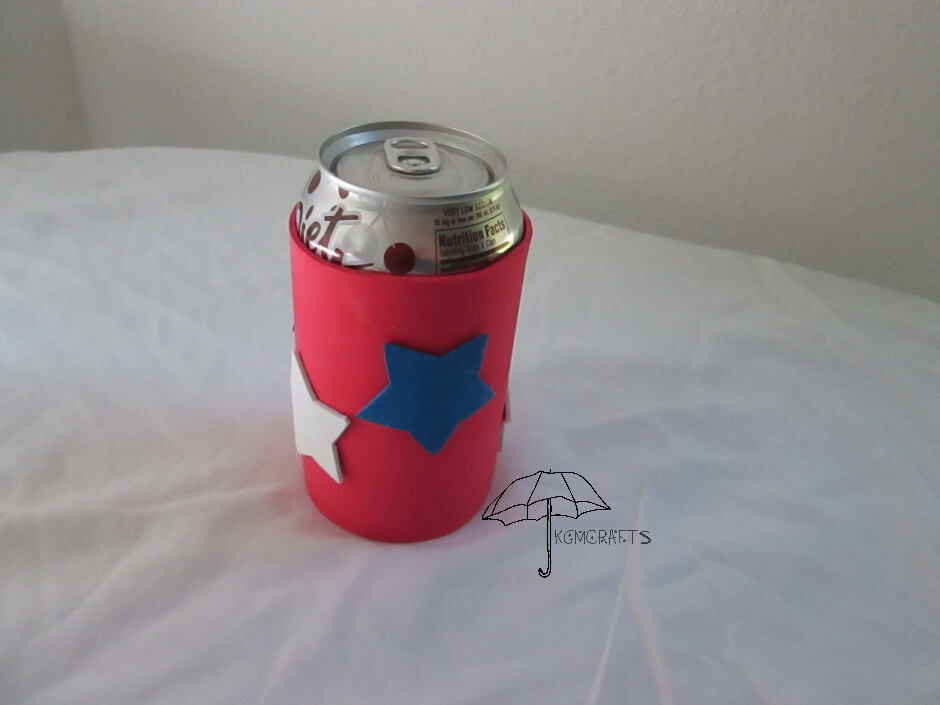 For this craft you will need;
 craft foam,
 tape
 tacky glue
Cookie cutter (optional)
Directions
Cut a piece of craft foam 8 1/2 by 4 inches. I used red.

Tape the ends together so that it fit around a soda can.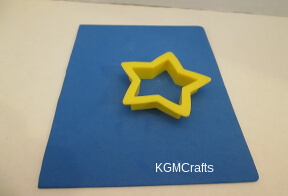 If you press a star cookie cutter on the foam, it will leave an indentation that you can cut around.

Cut out white and blue stars. 

Glue the star on the cozy. You need to let the holder dry overnight before using.

A Felt Soda Cozy
Are iced soda cans too cold to hold? Make this cozy to take to your next picnic. Put a name on the holder. Then you will know which can is yours.

For this project you will need;
A sheet of felt 9 by 12 inches (which is enough for two cozies)
A small amount of felt in a different color
Thread and needle
White glue
Tape measure or string
Directions to Make a Soda Can Holder out of Felt
Measure around the soda can with the tape measure. If you don't have a tape measure, you can use string. You will also need to know the height of the can.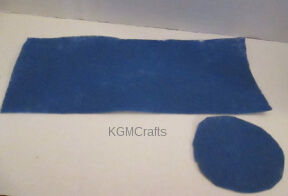 Cut out your felt to fit.
'Next place your can on the felt and draw around the bottom of the can. Cut out.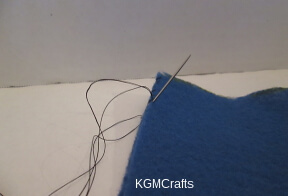 Sew the long piece of felt together with a whip stitch. A whip stitch is for securing two ends together. Hold your fabric so that the two cut end meet. Don't overlap.

Place your thread on the needle. Double and secure with a knot. Pull your needle through one cut end and pull the tread through. Next pull your needle through the other cut end.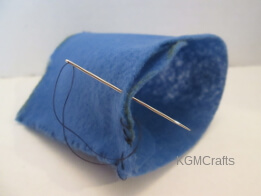 Then take the circle you cut and sew it on using a whip stitch.

With the complementary colored felt make letters. I spelled "Dad's" but you could write your name or any other message you wanted.
Glue the letters on the cozy.

You can make a soda can holder for everyone in your family. Then everyone will know whose drink is whose.

Sign up for our newsletter for more crafts.
More 4th July Crafts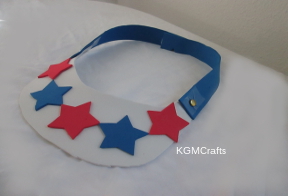 make a sun visor
Share