Mother's Day Card Craft
Tea Time

I am sure that any mom who likes tea will like this Mother's Day card craft. If she doesn't like tea, I have seen coffee in individual packets that are like tea bags.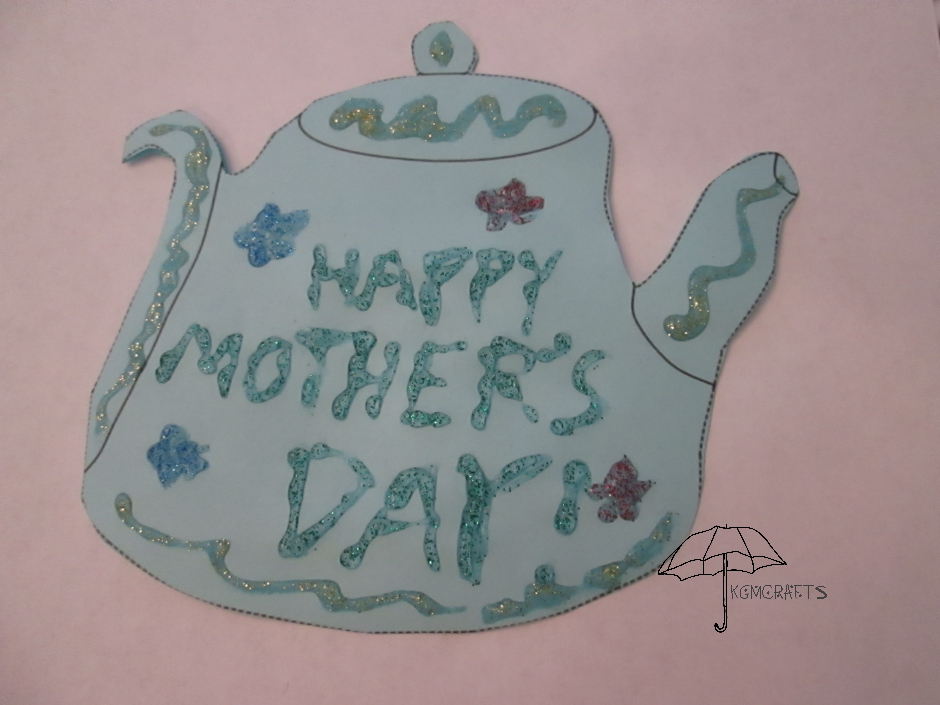 (They say that Mother's Day is the third largest card sending day in the U.S.) Most of the cards are bought and not handmade. According to Wikipedia people for the United States spend about $68 million on Mother's Day cards.

For this craft you will need;
Scissors
Tape
Cardstock paper (your mom's favorite color) to use in the printer
Individually wrapped tea bag or coffee, or hot chocolate
PDF Template of a teapot (You will need adobe reader to print your page. You can download the reader here)
Stickers, glitter, markers, or anything you want to decorate it with
Making a Mother's Day Card Craft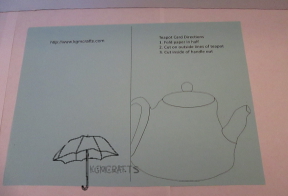 Print the template on colored cardstock.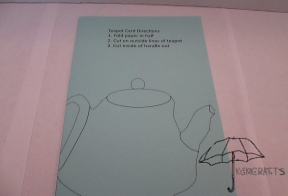 After you have printed the teapot, fold the paper in half on the dotted line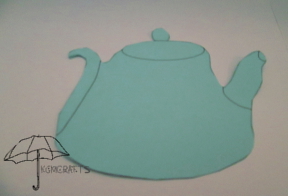 Cut on the outside of the teapot. Cut the inside of the handle.

Now you can start singing "I'm a little teapot short and stout, here is my handle here is my spout….."

(This teapot reminds me of the asterism known as 'the Teapot' in the Sagittarius constellation. It uses Sagittarius' brighter stars to make the teapot's base, handled, spout, and lid. The Milky Way is visible near the spout making its 'steam'.)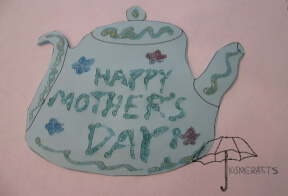 If you used white cardstock color or paint the outside. Embellish the outside of the card with stickers or glitter.
You can also decorate your teapot by drawing flowers or squiggly lines. Or decorate anyway you want. Remember to make it pretty.

Tape your tea bag to the inside of the card. Write "Happy Mother's Day" inside. Another idea is to write a poem. You can make up your own or look online for Mother's Day poems.

(In Britain, (and sometimes Canada) they have a traditional teatime at around four or five o'clock.)

Maybe you could make this Mother's Day card craft into an invitation for a tea party! Tea parties are a lot of fun. It can give women a chance to dress up in fancy clothes and eat finger food. For food you could have finger sandwiches, tarts, scones, and fancy chocolates. Don't forget the tea! You could even play 'The Teapot Game' from Mary White's 'Book of Games'.

Sign up for our newsletter for more crafts.