Sandcastle Craft Fit for a King
Not going to a sandy beach this year? Your kids can make a sandcastle craft using recycled materials.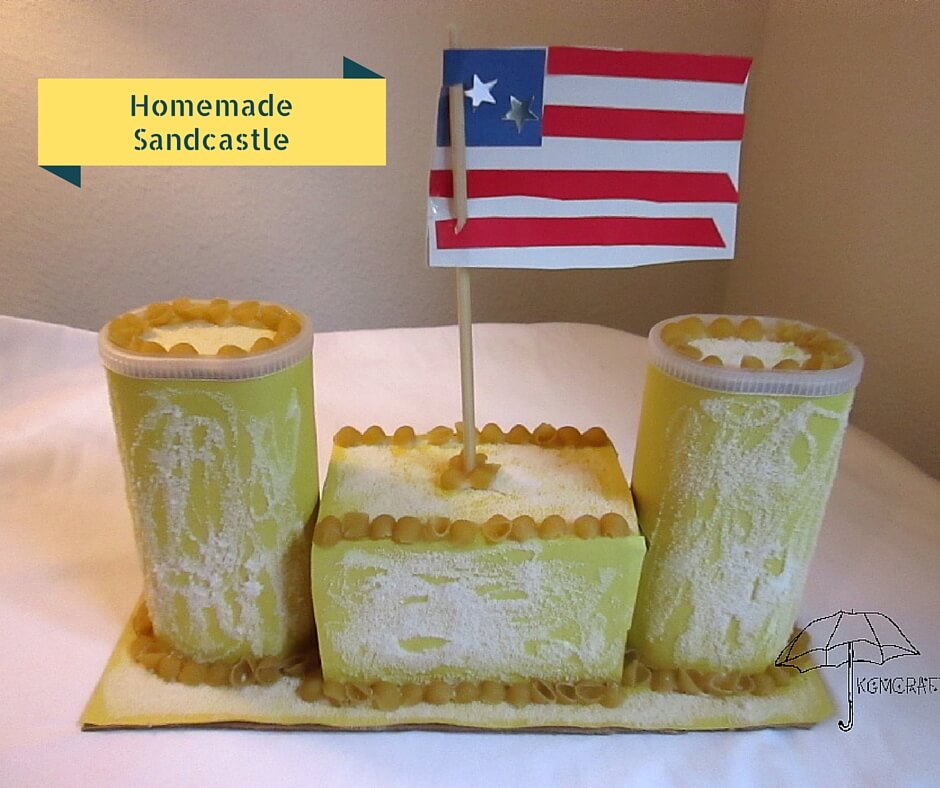 If you go to a beach the best sand to use to make a sculpture at the beach has some silt and clay that helps glue the sand together.

Supplies you will need;
A two pound Velveeta cheese box
2 Chrystal Light containers
White glue
Glue stick
Tacky glue
Tape
Yellow, white, red, blue paper
Salt
Shell pasta
Small wooden dowel
Star stickers
Thin cardboard
Directions for the Sandcastle Craft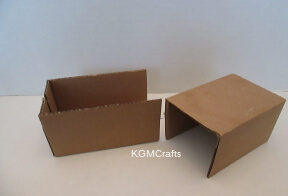 Shorten the Velveeta cheese box by cutting off one end so that it measures 4 1/2 inches long.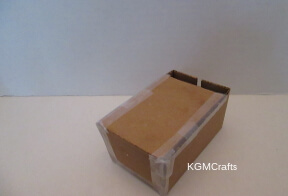 Next place the smaller piece that you cut off in the 4 1/2 piece, it should fit inside. It will be the end of the box.
Tape the end piece so it stays. Place the top on the box and tape.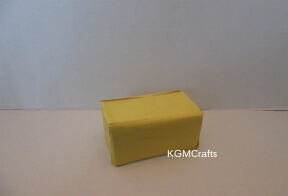 Cover the box with yellow paper. Use white glue. The bottom doesn't need to be covered.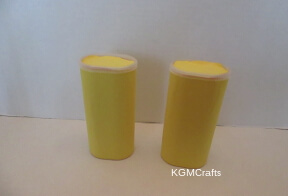 Cover the sides and top of the Crystal Light containers with yellow paper.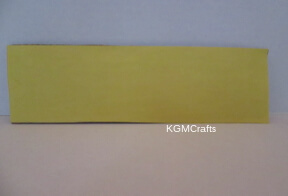 Cut the thin cardboard 3 1/2 inches by 11 inches. Cover the top with yellow paper.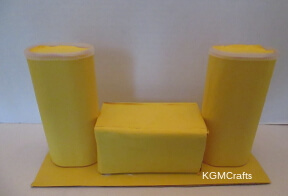 Arrange the Velveeta cheese box and the Crystal Light containers on the cardboard to make the sandcastle.
Glue the bottoms of the box and containers with tacky glue. Let your sandcastle dry overnight.

Make a flag. I made a United States flag.
Here are some other ideas;

your country flag
your state flag
a pirate flag
Or a flag of your imagination
How to make a U. S. Flag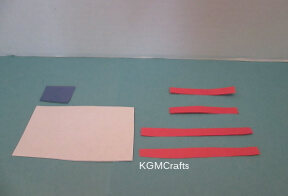 To make a United States flag use white paper as the base and red paper for stripes and blue paper for a square in the corner. Glued the flag pieces together with a glue stick.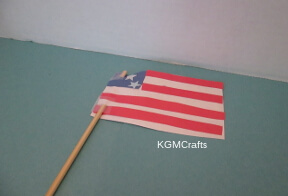 On the blue square stick on some silver stars stickers. Cut two slits in the flag so that you can attach it to the dowel. Use some tape to secure the flag. 

Attach your flag to the sandcastle by using the dowel to poke a hole in the Velveeta cheese box.

finish your castle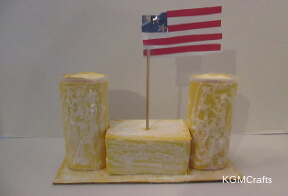 Now make your castle sandy. On the top of the containers, box, and thin cardboard place some white glue. Sprinkle salt before the glue dries. Don't use too much salt. You don't want your creation to look salty. Let it dry.
Now place glue and salt on one side. Let it dry. When it is dry do the other side.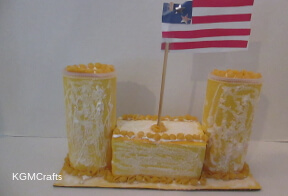 Decorate your sandcastle with shell pasta. Use tacky glue to attach the shells. You could dye the pasta a different color; you can find the recipe here.

Now your sandcastle craft is fit for kings and queens!

Sign up for our newsletter for more crafts.
More Beach Crafts
Share