Cool 4Th July Kids Crafts
It is time for red, white, and blue in the United States. Here are 4th July kids crafts that will help your child to celebrate. They are also so cool you will forget about the heat! Your children can make things to wear and decorate your table.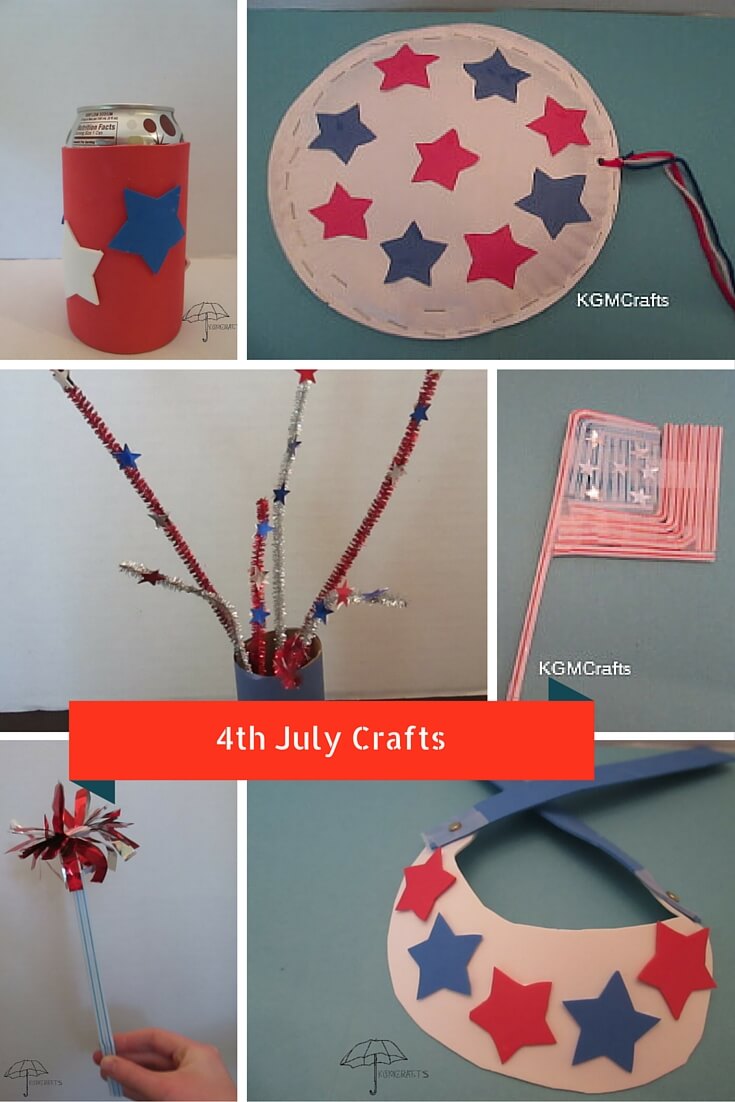 You can't have fireworks this summer, no problem. Your children can make sparklers and noisemakers that are safe. Even your preschooler can enjoy making and holding them!

The Pictures below will take you to the directions for 4th July Kids Crafts.

Interesting Facts about July 4
Both John Adams and Thomas Jefferson died on July 4, 1826. They both signed the Decoration of Independence and were presidents of the United States.
James Monroe also a signer of the Decoration died on July 4, 1831.
Calvin Coolidge is the only president of the United States that was born on the 4 of July.
The holiday has been celebrated since 1777.

Have your kids run around in the yard with their tambourines and sparklers. You can sit at your picnic table that is decorated with fireworks. Be sure to put on your sun visor to keep the sun out of your eyes. Hope you had as much fun as we did making 4th July kids crafts.

Share