Easy Easter Crafts for Kids
We have several fun and easy Easter crafts for kids. Your house will look festive in no time. Make table settings or a centerpiece for your holiday diner. Your child can choose to make a basket, bunnies, chickens, and Christian symbols.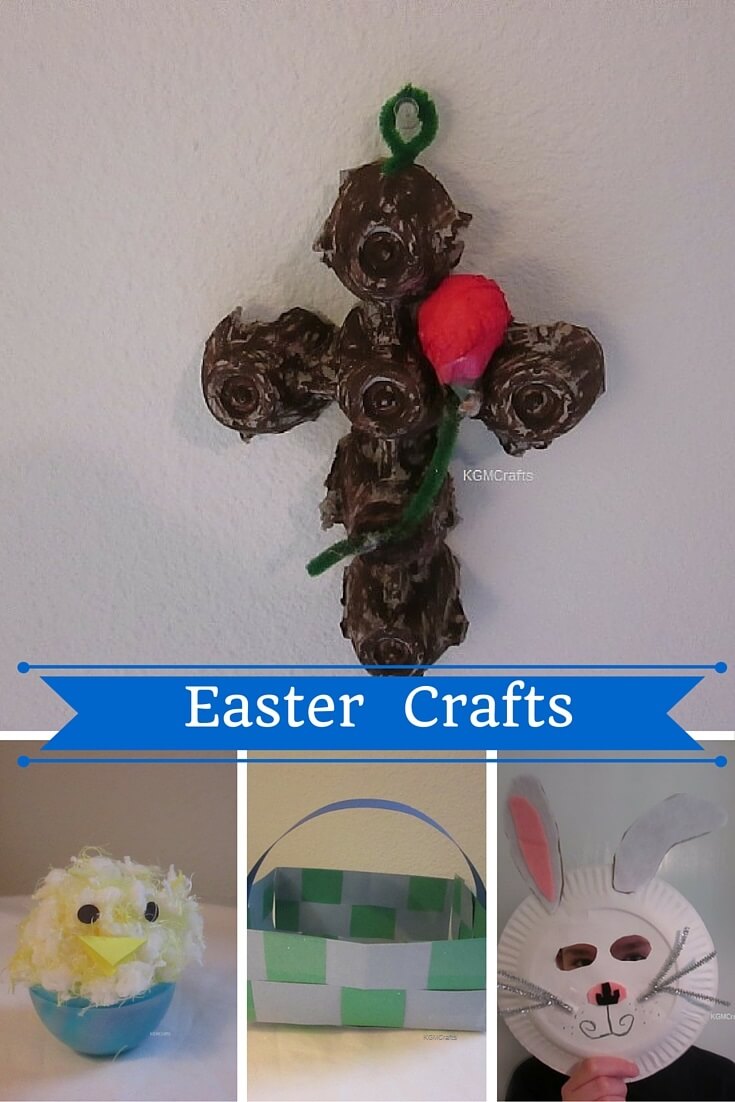 Easter is a Christian holiday celebrating the death and resurrection of Jesus Christ. It is celebrated on a Sunday between March 22 and April 22 in the West.  The holiday's date is not fixed like most holidays. You will need to check your calendar to see when Easter is.

It is a time of new beginnings. Some of the projects below contain techniques that are new to us. Maybe they will be new to you too. Learn how to weave paper or make a pompom out of yarn.

To find the Easter crafts for kids click on the pictures.

This basket is not strong enough to be used as an Easter egg hunt basket, but it would look nice on your holiday table. Your kids will learn a simple weaving technique. You can fill it with plastic eggs or candy.

Bunnies are a cute symbol for spring. Here are two cute bunnies that your kids can make. Make an egg bunny for each person at your holiday dinner. If your kids don't want to use the mask in their imagery play it would look nice at a wall decoration.

Baby chicks are cute. They look like a small fuzzy ball. This craft uses a technique to make a pompom with your fingers. Buy plenty of plastic eggs. I am sure that your kids will want to make more than one.

Religious Easter Crafts for Kids
Easter is more than bunnies, and chickens. Christians celebrate the death and resurrection of Jesus Christ. Here are some projects that will bring the religious significance to the holiday. The projects would also make good Sunday school activities.

Christians believe that Jesus rose from the dead. This craft will make a great card for the Easter season.

Cross Crafts for Kids
Crosses are a special symbol of the Christian faith. You can make one and decorate it with a handmade flower. Then hang the cross on the wall this holiday.

On this page you will find a chicken and lamb craft;

Share